woobly | smarter dining experiences
UI/UX Design of Woobly Website
Woobly is a restaurant IoT startup that focuses on dining experience.
Business objective

They want to convey the benefits of their product (WaiterLITE) to the restauranteurs.

Restauranteurs should clearly be able to distinguish their product's value proposition from any other product out there.
Analysis
I collected the usage data from our previous website through Mixpanel and Google Analytics, created user behaviour reports. What i learned was :

A lot of visitors wanted to learn more about how their product worked.

Since it was a new product entirely visitors were having difficulty understanding how it works.
Development
Implemented data driven website design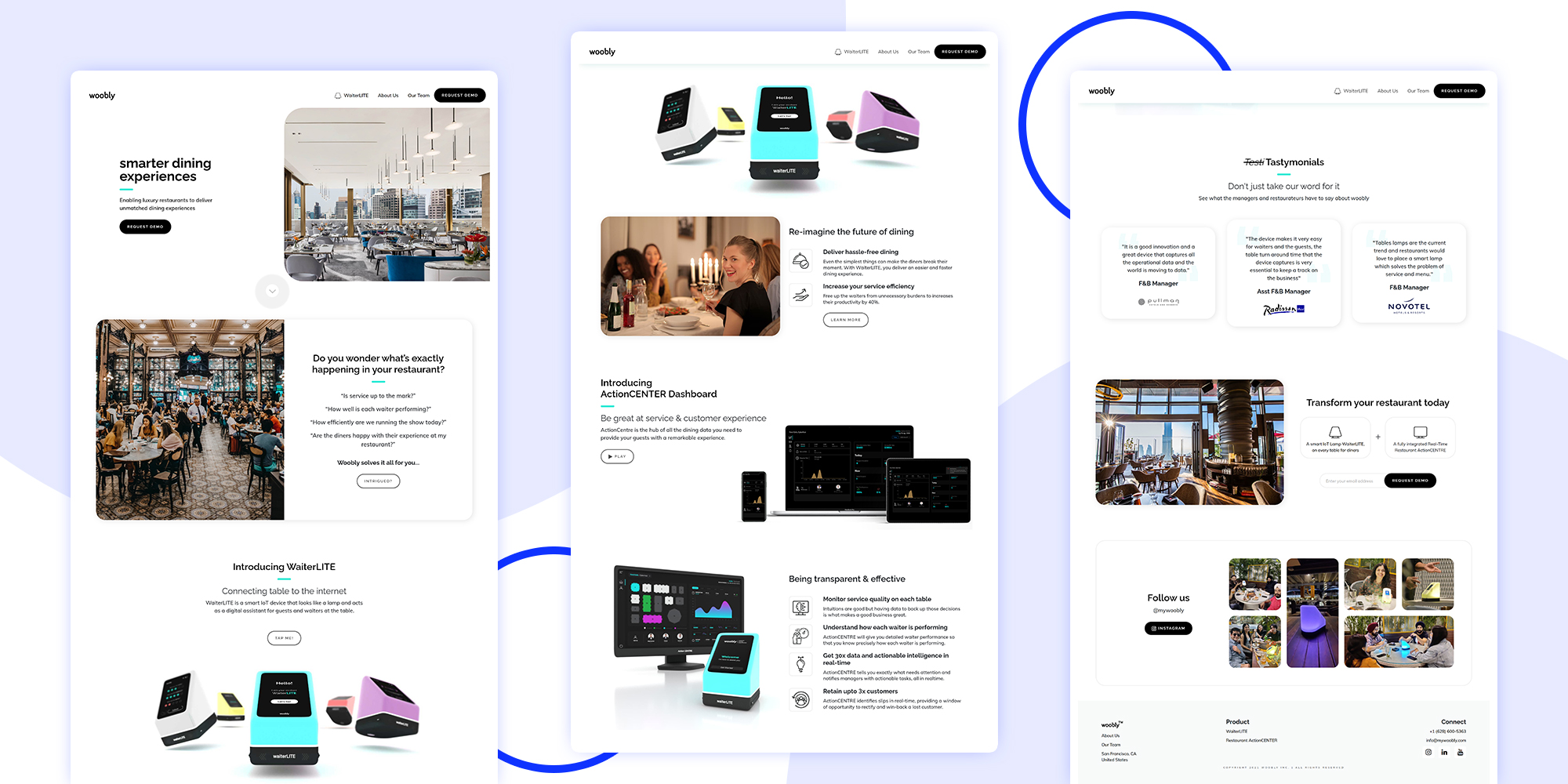 Testing
Once we created the design we shared prototypes with all the shareholders and collected feedback, based on that we did multiple iterations to reach to the final design.
You can check the website here:
Woobly Website
(dont forget to use "Tap Me" feature :p)